Certified PAT Testing
Training the Tester - Online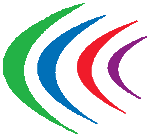 This course is designed for trainees who wish to carry out portable appliances testing in compliance with Regulation 81 of the Safety, Health and Welfare at Work (General Application) Regulations 2007.

It states that an employer shall ensure, where appropriate, that a competent person should:

Test portable equipment.
Certify that portable electric appliances (including any cables and plugs) was, on the day of testing, safe and without risk to any persons coming into direct or indirect contact with the portable appliance.
Report any faults with portable appliances that has failed the test and prevent them from being put into use.
The aim of the course is to provide you with Knowledge & Skills to carry out inspection and testing of portable equipment in compliance with Irish Legislation & Regulations.
---
From understanding the basics of electricity to performing Portable Appliance Testing this course has it all.

It is ideally suited for those who wish to pursue a career in PAT Testing, or as an additional service to complement other services, electricians, facility managers, maintenance technicians, EHS Advisors etc.

---

The course will take 4-5 hours to complete. It can be completed over hours, days or even weeks and trainees can use PC/laptop, tablet or smartphone, they can also switch from device to device.

Objectives

The objectives are, by the end of the course the learner should be able to

Understand the Basics of Electricity
Recognise the Dangers of Working with Electricity
Define PAT Testing
Cite Legislation Relating to PAT Testing
Identify Portable Appliance Classes
Perform a Visual Inspection of an Appliance
Conduct a PAT Test
---
There are 12 modules as follows,

Understanding Electricity the Basics
The Dangers of Working with Electricity
Equipment Classification
Categories of Testing
Legislation & Standards
Competency
What Should be Inspected & Tested
Risk Assessment
Visual Inspections
Testing Portable Equipment
Pass & Fail Process
Record Keeping

An extensive package of support material is provided

Course notes




Legislation




Standards




Charts




Learning from an experienced PAT Tester additional information is also available on,

Hardware
Software
Adaptors
Labels
Accessories required to carry out the work professionally.​
---
3 Months FREE follow on support is provided by the tutor.​
---
---
---
​Certified Private training on your own site up to 6 trainees, 5 to 8 hours
from €650 per course, for further information call George 087 903 1564